Huzzah! Greetings and Salutations dear friends. We are back again, with the third installment of this pro wrestling blog I like to call The Rope Break. There was a lot of great stuff that happened since last we met. So let's get to it. I'm ready. Bonesaw is ready. Are you ready? Of course you are. Dario are you ready?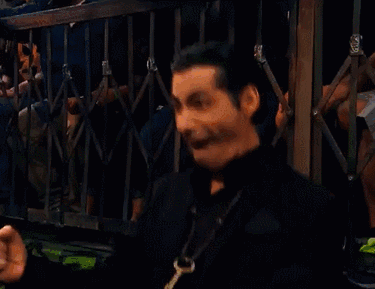 Well ok…
WWE premiered its new network (and hulu) exclusive show, 205 Live, which gives a solid hour of cruiserweight goodness to the masses (or subscribers) to feed on. It was a good little hour of wrestling and gives me yet, one more hour of tv to watch every week. Though the crowd that was there for Smackdown didn't seem to think so, as a ton of them left after the main show ended. Maybe 205 Live could be the lead-in to Smackdown so as to avoid images of a half-empty arena? Or, maybe, things pick up and fans realize that there is a great reason to stick around and enjoy the talents of some lesser-known individuals?
But, let's not focus on the negative, let's focus on the positive and that could only mean…Jack Gallagher! Debuting here on this show, the gentleman brit, ran through a fun little match against Ariya Daivairi, showcasing his smooth and often humorous ring abilities. I have become a huge fan of Gallagher ever since the Cruiserweight Classic, which is where I was first exposed to him. He's great.
We also got a fantastic match for the Cruiserweight title between the champ, The Brian Kendrick and Rich Swann. An excellent main event for the launch. Swann ended up walking away with the title after a solid back and forth that was full of great spots. Swann is a great talent and a deserving waist to put a title around. Not saying that The Brian Kendrick is any less deserving, he undoubtedly is, but Swann seems to get a great reaction from the crowd and this title, being a minor one, should be passed around a bit more so than the staple titles. Giving each of these unique athletes some time in the spotlight.
The only thing about 205 Live that I don't like is that this seems like just another way of walling off the cruiserweights from the rest of the WWE even more. I really love seeing these guys on such a large stage. I'm completely floored that guys that I love like Cedric Alexander and Noam Dar are featured on WWE programming, but I wish they were integrated into the main roster too. Cedric Alexander is a perfect example. The guy is incredibly talented and I would love to see him take on the likes of Neville or Seth Rollins or Ziggler, almost anyone really. It just seems like that may not ever happen because the cruiserweights are treated like a specialty act and that stinks. Yes, they are all eligible to compete for the cruiserweight title, but why can't they go after the US title or Universal? Finn Balor could possibly qualify for the cruiserweight division, so why can't these guys be a part of the main roster fully?
Anyway, enough complaining onto Smackdown's TLC.
It was a pretty good show all in all. There was a pre-show with a 10-man Tag Match: The Hype Bros, American Alpha & Apollo Crews vs The Ascension, The Vaudevillains & Curt Hawkins. An ok little match to start things off with. I'm still not all that into the Curt Hawkins gimmick. What was with Konner from The Ascension's zombie make-up though? Just thought that was odd.
Right off the bat, we got a title change. That's right, Bray Wyatt finally has gold around his waist; or over his shoulder; or over Luke Harper's shoulder…regardless Bray Wyatt won a championship! I wish it was a singles title, but I'm ok with starting here, with the tag belts, as I'm fairly certain this will all result with a feud between Bray and Randy Orton, that hopefully propels Bray to the top of the main event picture.
The only thing that worries me about the outcome of this match is that Heath Slater may fall back into relative jobber obscurity. That would stink, as he is a good worker and has some talent for sure. Rhyno as well, but he's had his success' and Heath is younger and hopefully got some more years ahead of him and not just as an "enhancement talent".
I also really dug the little tension between Luke Harper and Orton after the match. My prediction on this whole Orton-Wyatt thing is that Randy will possibly cause Bray to split with Harper and Rowan, once he returns. Randy and Bray may even feud against the former Wyatts. And, once Bray is left alone and has no one and nothing Randy will strike. This could put Bray over as a bit of a babyface in this situation (not that he doesn't get a fair amount of cheers every night) and lead to a great end to the rivalry, possibly in time for Wrestlmania. Bray comes out on top and moves on to bigger and better things. If you disagree or read this after the fact and I have gotten everything incredibly wrong, feel free to let me know all about it by e-mailing me at jack@nerdnationradio.com. Don't hold back with the insults, either. I'm a big boy, I can take it.
Just as I thought I had some free time to hit the head, warm up some buffalo wings or flip over to see if Walking Dead had started; I gave the Nikki Bella vs Carmella No DQ match a shot. It wasn't the best slobber-knocker that I have ever seen, but it wasn't too bad. These two women gave it their best, even if their best pales in comparison to another No DQ/Falls Count Anywhere Women's match from earlier in the previous week.
Nikki and Carmella, I believe are the weaker of the Women's division as a whole (where is Eva Marie?) but they stepped it up a bit. Carmella shrieking nonstop was a bit much. And I'm not clear on how Nikki Bella unloading a fire extinguisher on Carmella's rear could cause her flail around the ring seemingly in pain. Like usually one blast of the extinguisher to the face, distraction, hit 'em with a finisher and pin is the proper formula. And, just when we thought it was over and Nikki got her revenge, Carmella gets a mic and reveals that it was Natalya who bonked Nikki on the noggin at Survivor Series. Ba Ba BUUUMMM!!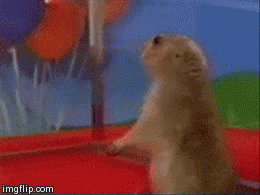 I didn't really care about this revelation until the very next thing to pop up on screen was a commercial for Kay Jewelers featuring Natalya helping some dude pick out his engagement ring at the jewelry shop. And…I…was…riveted. I immediately sat back down and watched…and waited. All I could think about was Nikki Bella interrupting the commercial and attacking Natalya in the jewelry store. Throwing her into the display cases, breaking glass and the two of them duking it out as the salesman and groom-to-be (she said yes to his proposal, we found out later in another lame segment) stood watching in terror. I, of course, knew this wasn't going to happen, but a man can dream. Besides, we recently got dreamy Colonel Sanders beating up an annoyingly improving guy in a chicken costume both in commercial world and then real world. Oh WWE, you missed a golden opportunity to do something great!
Great segue into the next match…And the Show Stealer at that! Miz vs Dolph Ziggler in a Ladder Match for the Intercontinental title. Wow! This was possibly the best of the night. Yes, the main event was good, I'll get to that in a few paragraphs. This one was just that much better.
These two guys are excellent. And, yes, I am no longer even attempting to be humorous by acting like I have a hard time saying that about The Miz and we already know Ziggler can go. These two guys worked each other over in this match and made it an instant classic. There were so many great spots in this, as well as cringe-worthy moments that you would expect with a Ladder Match. But, there were so many of those moments that didn't even involve the ladders. This was a shining example of one of those matches that I could immediately sit through again and try to pick up on the little things I may have missed the first time through.
Each shot to Ziggler's knee made me grit my teeth. Every kick (or superkick) to the face made me wince. Every powerbomb into the ladder laying across the middle ropes made me look away for a second. This was just a solid match. Even Miz hitting Ziggler with a Skull-Crushing Finale to the ladder that was lying in the center of the ring, only to obviously miss said ladder, would have normally made me shake my head at such a blatant fail, but not this time. Because A: the match was that good and B: Ziggler needs another concussion like a hole in the head.
Miz also continued the feud he has going with GM Daniel Bryan, as he does some of Bryan's signature moves and kicks and mocks the "yes" chants. Miz also kept it up by once again mixing it up with Bryan on the Talking Smack post-show once more. This guy is doing everything right and deserves the credit for it. I'm just hoping there isn't some lame Marine 8 filming in the near future that'll take him away for a while. You're on a hot-streak Miz! You're winning the fans and "haters" over! Don't screw it up.
How great is it to also see the Intercontinental Title get some recognition. It's about time. When I was younger and first really got into wrestling that title held some relevance and was usually held by someone who was working their way up to main event status. Not all of them made it, granted, but I was usually more into the Intercontinental Title scene than I was into the World Championship Title scene. Even when Honky Tonk Man held the Intercontinental Title, it made him seem that much better. So it's great to see the IC belt get it's due a bit.
Now the real question becomes: Where do we go from here? More Ziggler vs Miz down the line? I'm ok with that, except it'll eventually lose its luster. Maybe Baron Corbin can go after this title, even though he wants to be in the main event picture, this would be a good place to start (more on that in a moment). Whoever steps up and takes that title though will hopefully elevate it that much more and Miz has proven himself to be a great foil. Maybe this will even propel Miz back into the main event spotlight? Really?
And just when I thought I had a moment to catch my breath, upon returning from the water closet, I get all worked up again as I see Samuray Del Sol making his debut with WWE! Kalisto has new ring gear. Which looks more like his old, pre-WWE, ring gear. Yay! (I am easily amused sometimes I'll admit)
So now we got Baron Corbin vs Kalisto in a Chair Match and it wasn't bad. Kalisto pulled out just enough of the flippity-floppity to make you oohh & ahhh. And then Baron Corbin beat the living hell out of him. I mean really. Corbin was relentless with the forearm shots, as well as the chair shots. Corbin brought the intensity and, I'll say it again, shows improvement almost every time he steps into the ring. Corbin has got the goods to be a great heel, as his attitude outside the ring does not always seem to be positive or respectful. I'm not sure how much of that has been a put on for the cameras, but if it is part of his gimmick it works for the guy. He's a jerk and he's great at it.
Kalisto did his part as well. Playing the underdog who refused to hide or back down and scoring enough shots and near falls to be convincing. This feud will probably continue and hopefully help these two out. Corbin has begun to improve on his mic skills, almost as if he is just being more "real" when interviewed and cutting promos. Just check out his exchange with GM Daniel Bryan on the Talking Smack after show for proof. Corbin crowed about his win over Kalisto, reveled in it really and practically demanded to be put in the main event tier. Corbin just needs to work on the in-ring, technical ability. He's improving, but I feel he has got a ways to go. On the other hand, Kalisto has some great in-ring abilities, he just stinks on the mic.
Next up was Alexa Bliss vs Becky Lynch for the Smackdown Women's Championship in a Tables Match. (Whew, what a mouthful there, huh?) I feel like, at least for the next few weeks, every other women's match is going to be compared to the Sasha Vs Charlotte Falls Count Anywhere match from Raw. At least, I know I'll be comparing them, it's hard not to. But, good news, Becky and Alexa went for it and really gave it their all.
Alexa is another recent call-up that is improving in leaps and bounds. There was a time in NXT where she began managing Blake & Murphy and it looked like she was just going to be a valet. Thankfully, that didn't last and she struck out on her own and got the nod for the main roster. And, just as I predicted in the previous blog, Alexa took home the title by powerbombing Becky Lynch through a table.
This match was good with both women stepping up their game and putting the title on Alexa Bliss should cement her as top heel in the weak Smackdown Women's division. Both Becky and Alexa were on fire and savage in their attacks on each other throughout the entire match. This was a good launching pad for Bliss and a great entry for the feud between her and Becky.
And finally, we come to the main event. A.J. Styles vs Dean Ambrose in a TLC Match with the WWE World Championship and the heart of little Jimmy Ellsworth on the line. This was the stand-out match so far in the rivalry and a solid contender for Match of the Year, I'm guessing. This match had it all: guys being put through tables, chair shots, ladders being thrown around, guys being flipped into two rows of chairs, elbow drops off a ladder that was set up on an announce table to the other guy who was lying on another announce table, garbage bins being put over the head, fighting in the crowd, exposed butt, love, betrayal, cats and dogs living together…Ahhh! It was almost overwhelming.
This has been one of those rivalries where I don't care who the heel is and who the face is. Both A.J. and Dean have done heelish things to get ahead. A.J. has actually been on the receiving end of most of the cheap shots and screw jobs. Making him the babyface? No, because he's arrogant and self-centered. So, Dean's the face? I don't know and, like I already stated, I don't care. It doesn't matter. These are just two guys at the top of their respective game right now having some fantastic matches. And this one was the best yet.
There were a ton of highspots in this match. But, the one that has been talked about the most, so far, seems to be A.J.'s ripped pants. Yes, the Face that runs the Place; the Champ who runs the Camp….
Took the Bump that exposed his Rump! (I wish I could take credit for coming up with that, but I stole it from someone's comment on The 434's Facebook page)

The spot that made me twinge just a little bit was A.J. doing a Springboard 450 to Ambrose who was lying on a table at ringside. Styles performed this same move in one of his last matches in TNA, only that time, I believe the guy lying there (EC3 or Samoa Joe, I don't remember) moved and A.J. bit it. That previous one looked a lot nastier than this one though. It was stuff like this that made the match feel special. Guys pulling out moves that they don't perform on a regular basis always adds to the uniqueness of a match.
There was also just the right amount of Ellsworth for this match. The Chinless One didn't put in an appearance until the closing moments. And, though he seemed to be there to help his big buddy, Ambrose, Ellsworth in turn knocked over the ladder that Ambrose was on and sent Dean crashing into the tables that had been set up at ringside. Giving A.J. the opening to climb up and retrieve the belt. Ellsworth's motivations for this seems to be because he thinks he can beat Styles for the title when he gets a rematch.
So, again, we arrive at the "where do we go from here" moment. This feud with A.J. and Dean could easily be stretched out to last until Wrestlemania, though a third contender would help out there, since these two guys are really the only ones in the main event picture on Smackdown. And, yes, I mean a real third contender who isn't Ellsworth. Yes, I've enjoyed some of the stuff done with him so far, but his fifteen minutes of fame is slowly coming to an end, or should be. It's time for another wrestler, or two, to get elevated and the comedy act to come to a close. If Ellsworth takes a spot in the Royal Rumble that could have gone to anyone else more deserving, I will lose my mind.
And maybe, that guy who can be added to the main event picture on Smackdown can be Shinsuke Nakamura. Why not? Granted, he did just win the NXT Championship back from Samoa Joe in Osaka over the weekend. But, it's only a matter of time before he gets the call-up and how great would it be if it was just in time for Wrestlemania in a match with Styles. Activate wrestling fanboy freakout! Or even Triple Threat Match with Ambrose thrown in? I would love to see Ambrose vs Nakamura, as well.
Well, I've brattled on quite a bit, maybe too much. Maybe next time we will talk about Delete WCPW, which I haven't watched all of, yet. Or, maybe I'll talk a little about ROH: Final Battle which was great! Or, maybe I'll just go on and on about the countless hours of WWE programming that we get each and every week. I'll definitely be back in time for Roadblock: End of the Line. And so with that, I bid you Adieu. BREAK!
If you feel the need to hit me up and tell me how great I am feel free to drop me a line at curt@nerdnationradio.com or check me out on facebook where I do nothing original at all except share stuff about wrestling, comics, movies, tv and juvenile humor. Thanks